September 27, 2017 / Zoenie Liwen Deng
Saying Goodbye to Black Bridge (Heiqiao [黑橋]), Again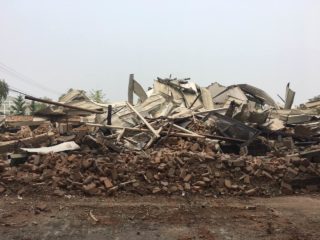 | | |
| --- | --- |
| Principal Investigator: | Zoénie Liwen Deng |
| Institution: | University of Amsterdam |
In August 2016, I interviewed the artist Huang Min in Heiqiao, Beijing, together with Canadian scholar Murray McKenzie, and Kim Wall, an independent journalist from Sweden. One year later, I was shocked when Murray told me that Kim was missing after having boarded the submarine built by Danish inventor Peter Madsen. When her body washed up on a beach in Southern England, I informed my Beijing-based artist friend Ge Lei. After I told him that Kim had been planning to return to Beijing and Heiqiao after her tour on Madsen's submarine, he lamented: "she's no longer here, and neither is Heiqiao." The famous Chinese poet Xu Zhimo wrote a poem entitled 'Saying Goodbye to Cambridge, Again [再別康橋]' in 1928, when he was studying there as a visiting scholar. Borrowing from him, I crown this article Saying Goodbye to Black Bridge (Heiqiao), Again, as a gesture of remembering Heiqiao, as well as Kim.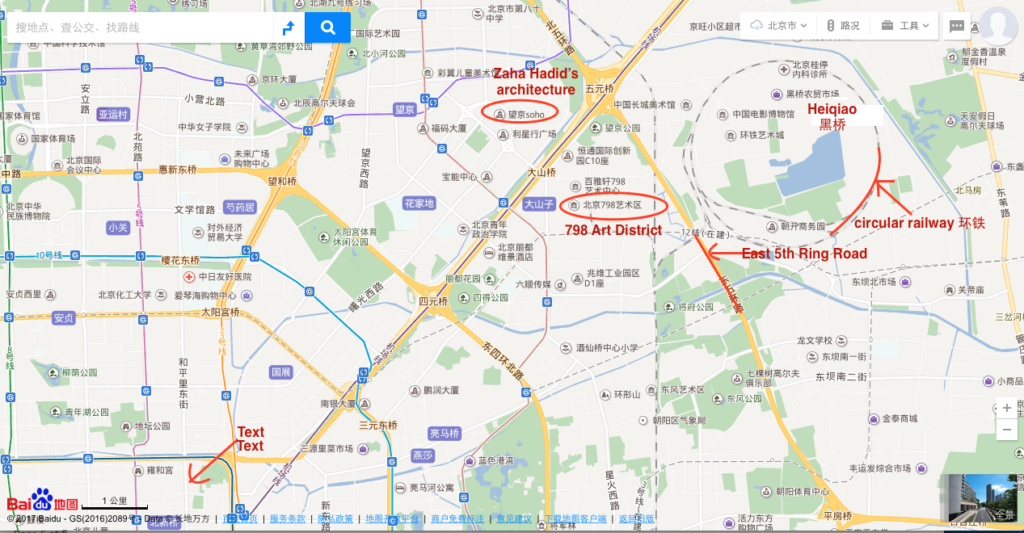 Fig.1. Screenshot of map of north-east Beijing.
During my fieldwork in Beijing, from October 2015 to June 2016, I have visited artist friends and conducted interviews in Heiqiao. But what is (was) Heiqiao? The name literally means black bridge, and it is an urban village in Beijing, just beyond the East 5th Ring Road. It had been the largest cluster of artists' studios in Beijing since 2006 until April 2017. Artists, especially the young ones, chose that location because the rent was relatively cheap and it was close to art districts such as 798 and Caochangdi (see Fig. 1). I lived in a friend's studio for 10 days in early January 2016 for a modern dance class in Heiqiao and I had the genuine Heiqiao experience in winter—you had to burn coal in the small hut outside your studio for heating; it was dusty and smoggy most of the days; the smelly creek nearby was the boundary between the migrant worker cluster and the artist cluster; the restaurants that artists frequented were posher and more expensive than those preferred by migrant workers; drinking water had to be delivered as tap water was only for washing. It did not sound ideal, but artists created their own spaces within the warehouse–like studios that were built and let by the villagers who owned the right of use of the land.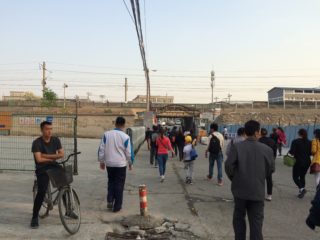 Fig. 2. People walking into Heiqiao Village. 2016. Courtesy of the author.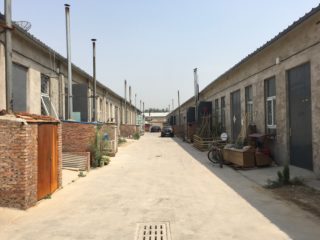 Fig. 3. Two rolls of studios in No. 8 Street 2 zone [二道八号院]. 2016. Courtesy of Murray Mckenzie.
I bade my farewell to Heiqiao when I left Beijing in July 2016, but planned to return the following year. Although I heard the rumour that Heiqiao would be demolished within a year, my artist friends told me that such rumours had been around since 2009. No one really knew when it would eventually happen. The certainty of eventual demolition combined with the insecurity of when this would happen, greatly influenced the artists' creations. One could find a certain restlessness and tension in their works such as Huang Min's painting on Heiqiao, in which you can see the noisy colours that vie for your attention, and the wriggling brushstrokes (Fig. 4).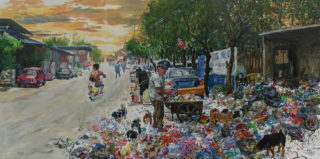 Fig. 4. Heiqiao-Rubbish Dump. 2014. Huang Min's painting depicted the street scene of Heiqiao in early 2010s when a lot of trash was dumped on the street and a scavenger with a police hat was always there, most of the time with an army of strayed dog after him. Another artist Yu Ying crowned him as "the King of Heiqiao". Courtesy of Huang Min.
In the winter of 2016, my artist friends in Heiqiao told me that this time the demolition was sure to happen and the artists would have to move out after the Spring Festival. Like all previous demolitions of artist clusters in Beijing before Heiqiao, it came with great force and speed, but little compensation for the tenants. According to the plan, the area within the circular railway which included Heiqiao village would be turned into a wetland park and a cultural and creative industry park[1].
This reminded me of the interview that Yu Ying, a Beijing-based artist, Murray, and I conducted with the party secretary of Heiqiao village in July 2016, in which the secretary considered artists as "diao si [屌丝]", a Chinese online slang that literally means "penis hair", which describes loser and outcast of mainstream[2]. It sounds like a paradoxical fable but it is the uncanny reality in China—the authority regards artists as losers and thus their studios are destroyed to build cultural and creative industry park for "creative people", which exclude artists. Imagining and imaging the ruin, I write about Heiqiao, a place that lived towards chaos and ruin.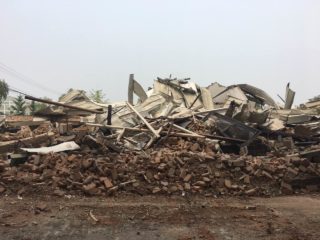 Fig. 5. The ruin of Heiqiao's artists' studios. Courtesy of Wang Guoqiang. 2017.
Heiqiao was a place that generated a wild energy, bustling with roughness and liveliness, and sometimes shrouded with surrealistic atmosphere. There was an art project that amplified all these elements and also added more to this place—Hei Qiao Night Away (Ye Zou Heiqiao [夜走黑桥]. "We said let there be space, and there was space" (hereafter as Let there be space)—initiated by artists Cai Dongdong[蔡东东], Dai Zhuoqun[戴卓群], He Chi[何迟], Kang Xueru[康学儒], Yan Bing[闫冰] and Zhu Dianqiong[朱殿琼]—was an art space in Caochangdi since June 2012, which relocated to Heiqiao in May 2013. After the relocation, they invited curator Cui Cancan to curate an activity called Hei Qiao Night Away (Ye Zou Heiqiao [夜走黑桥], which lasted from June 1 until August 1 2013. During this period, everyone—including the invited artists—could enter the 10m3 space with a light and a socket, 24/7, to realise their work. No one needed to inform the initiators or the curator, nor did they need to submit their proposals, and no equipment would be provided. There were only a few rules that participants were asked to abide by: all works should take place within the space, the building of the art space should not be destroyed, participants should document their own works for the sake of publication, participants should not break any laws.[3] The space acted as a non-institution[4] and it was opened to all sort of unpredictability, contingency, the carnivalesque, the wildness, the libidinal excitement, and even violence and destruction.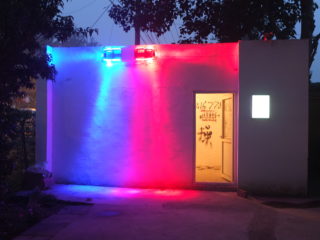 Fig. 6. Chen Weiqun's work on 29th June 2013. Courtesy of Let There Be Space and Chen Weiqun.
For instance, artist Chen Weiqun installed a police light outside of the building, which created an uncanny atmosphere of alertness, festivity, and discotheque-like eroticism (see Fig. 6). This light had more implication when it was seen with the big character written on the wall inside the space—"操": "fuck" in Chinese mandarin (it was done by an unknown person: it could have been a villager, a migrant worker, a passer-by, or an artist). It triggered other people's reaction. For example, Chen Wenbo installed a used child safety seat from a car on the level of the police light above the door on 1st July 2013 (see Fig. 7). It was a relatively vague metaphor of control, safeguard, care, out of use/out of order/out of place, and decay. Being juxtaposed with the police light and hung up, this safety seat gave me an impression of the seat on roller coaster, or some eerie torture chair.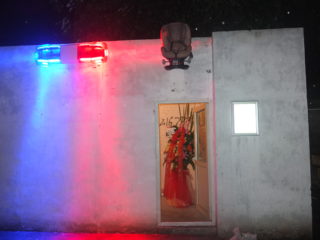 Fig. 7. Chen Wenbo's work on 1st July, 2013. Courtesy of Let There Be Space and Chen Wenbo.
In the evening of 5 July 2013, several policemen visited the space and commanded the police light to be dismantled since the use of police light in this setting was illegal. Nevertheless, Hei Qiao Night Away, as an art activity, was allowed to continue. In China, art is often deemed innocuous and the authority tolerates it as long as it does not touch upon any sensitive (political) issues.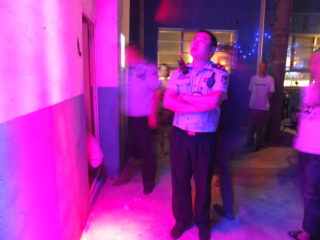 Fig. 8. Policemen came to the space. 2013. Courtesy of Let There Be Space.
Since there were too many happenings, performances, art works, interventions and incidents in this art project, I will just mention the incident/accident that marked the close of Heiqiao Night Away. In the morning of 1st August 2013, the closing day of the two-month event, with astonishment, the initiators found that the space had been torn down violently (see Fig. 9). No one really knew who had broken the rule and reduced the space to a pile of rubble. Right after this was posted on the Weibo[5] account of Let There Be Space on the same day, different artists started to take photos of themselves standing on the ruins, claiming that they had destroyed it. They posted these messages on Weibo, tagging the initiator and curator of the project.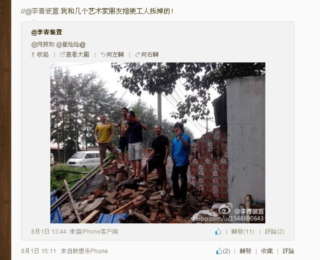 Fig. 9. Artist Li Qing said: "A few artist friends and I made some workers destroy it". @He Chi, @Cui Cancan. On 1st August 2013. Courtesy of Let There Be Space and Li Qing.
It seemed that the space did not only act as a container for unpredicted activities and art works, but also as an experimental field that opened to different forces and desires in Heiqiao. Hei Qiao Night Away (2013) was also carnivalesque in which people from all walks could make their own intervention in and around the space. As Bakhtin argues, in carnival, different people, regardless of their status or class, can interact freely in carnivals, and eccentric behaviours are allowed with impunity[6]. Although it started as an art event, the space welcomed all sort of interactions and interventions: swear words and phone numbers for making forged certificates were written on the walls, a big knife stuck in a wall, some actions were claimed by some artists while the rest remained anonymous. People might not mingle within the space, but they interacted with what they did to the space. No one got into trouble even though some broke the rule and destroyed the space. Bakhtin considers that carnival is necessary for maintaining social order as people can release their negativity as well as energy in carnivals and return to normal life afterwards[7]. However, the ungoverned carnivalesque and cartharsis in Hei Qiao Night Away (2013) did not lead to the return of normality, but rather the destruction and ruination of the space. Thus, the destruction of the art space serves as a metaphor for the fate of Heiqiao itself: due to some reason, the archive of this project has never been fully publicised or published, which mystifies the space and also the project. It mirrors the complicated scenario of the demolition of the artist's studio cluster in Heiqiao in 2017: the forces, the parties, the interests behind are all unclear, all we have are hearsays, and demolition notifications from the government in short notice.
Thus, from thousands of miles away, I bid farewell to Heiqiao, again, and now permanently.
Reference
Artist Zhong Biao quoted by Song Shiting in the article on Sanlian Life Week Magazine on 5th April 2017. http://www.fx361.com/page/2017/0405/1396838.shtml. Last access 4th Sep 2017.
Interview by Murray Mckenzie, Yu Ying, and I with Secretary Chen of Heiqiao Village. 11th July 2016.
He, Chi. "We Said Let There Be Space and There was Space". http://hechiru.com/news/666679/5232.html access 5th Sept 2017.
In institutional critique, art institution was often perceived as a place of 'cultural confinement' and thus something to attack aesthetically, politically and theoretically. http://www.tate.org.uk/art/art-terms/i/institutional-critique Art institution is also run by hierarchical power and it is not accessible to all as it claims to be
Weibo is the Chinese equivalence of Twitter that was very popular in late 2000s till early 2010s.
Bakhtin, Mikhail, Rabelais and His World (Bloomington: Indiana University Press, 1941).
Ibid.