March 11, 2018 / Rowan Parry
Interview with Tam Wai-ching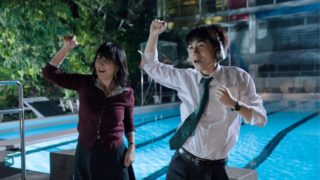 In Your Dreams (以青春的名義) is the debut feature of Tam Wai-ching, and deals with the relationship between a teacher and a student who are each struggling in different ways. Zoenie and Rowan catch up with Tam Wai-ching and find out (or not) why creativity is all about building houses…
Warning: The interview contains spoilers
How did you become interested in film?
I actually started out as a novelist. I've been writing since sixth grade in primary school. My first novel was published when I was 23 years old but what disappointed me about being a writer was that not many people in Hong Kong like to read novels. I think it is understandable that every writer or artists wants there work to bee seen. I then held a more conventional job for about 2-3 years, but decided to go back to university to study film, because I think film is the most influential and powerful medium that we have right now. That's why I decided to make films. I made my first steps into the film industry by participating in a competition led by Johnny To called Fresh Wave and I won the creativity award that year. My advisor during the competition was a director named Benny Chan, and he was just about to start work on a film called The White Storm and he invited me and a fellow participant to join the script writing team.
In Your Dreams film was funded by a scheme called the Hong Kong First Film initiative, can you tell us a bit more about that plan?
The program is funded by 'Create Hong Kong' and it's a competition. The winning script gets a budget to make the filmmakers first feature film. The money is a grant you don't need to return it and there is no interference, they also encourage you not to find other funders but just use this money, and in this way you get complete artistic freedom to do what you want to do. The budget of the film was about 3.25 million HKD (about €333.000), and we shot the film over the course of 18 days.
Could you tels us a bit more about your cooperation with Carina Lau, who both acts in your film and is one of the producers.
She wasn't the producer from the start, I stared of with Felix Chung (co-writer of Infernal Affairs), he introduced me to Carina Lau as a potential actress in the film. Initially I was a bit worried because I didn't personally know Carina and she was close to what I had initially imagined for the role. In real life Carina is a very outspoken and confident woman but her character is quite repressed so it is very different from her real life persona. I'm not one for using a lot of verbal language in my film, so the character is often in a repressed stated and most things are expressed through body language. The film was made on low budget and I'm a new director so I didn't have much resources and Carina stepped in half way to help out, she found editor William Chan who edited and colour graded the film.
How did you cast Ng Siu Hin for the male lead?
I didn't know Siu Hin previously and he was chosen from a pool of 300 people after a casting process, which lasted about 6 months. He very much has a 'camera face' and I found him to be is very captivating on-screen, I met him about 5-6 times before we finally cast him. He was very humble throughout the entire process and he is a great listener. I feel it was a great choice to cast him. The hardest thing for a beginning director is working with the actors and if you have someone trustworthy to act for you it is a great thing.
Some people say In Your Dreams looks like a Wong Kar-wai film, how do you personally feel about that?
I asked both William Chan and Carina Lau about this. William Chan didn't think so. And to be honest at first I was a bit unhappy to hear these comparisons to Wong Kar-Wai's films but then when I told Carina about this she said "They told you your film looks like one of Wong Kar-Wai's films and you are still unhappy?" There wasn't a specific attempt when making the film to imitate or pay homage to him. Also people who initially read the scrip didn't think so. But when the film was finished I realized it did look a bit like a Wong Kar-wai film. After some self reflection and thought of how this happened, I realised it is probably because I grew up watching his films and I had the chance to work with some crew members he often works with like the editor, art director, and one of his actress, so…
About the music, how did that come into being?
I didn't have much money to do the music so I had a friend in the UK do the music and she spent close to a year working on the music but I wasn't satisfied with it. I am terribly sorry towards my friend, but I ended up finding a Hong Kong based Japanese musician named Yusuke Hatano he helped out with the score and ended up doing it for free. The style of the music is not very typical for the music in Hong Kong films, several Hong Kong audience members have noted that the music is not really what they are used to hearing.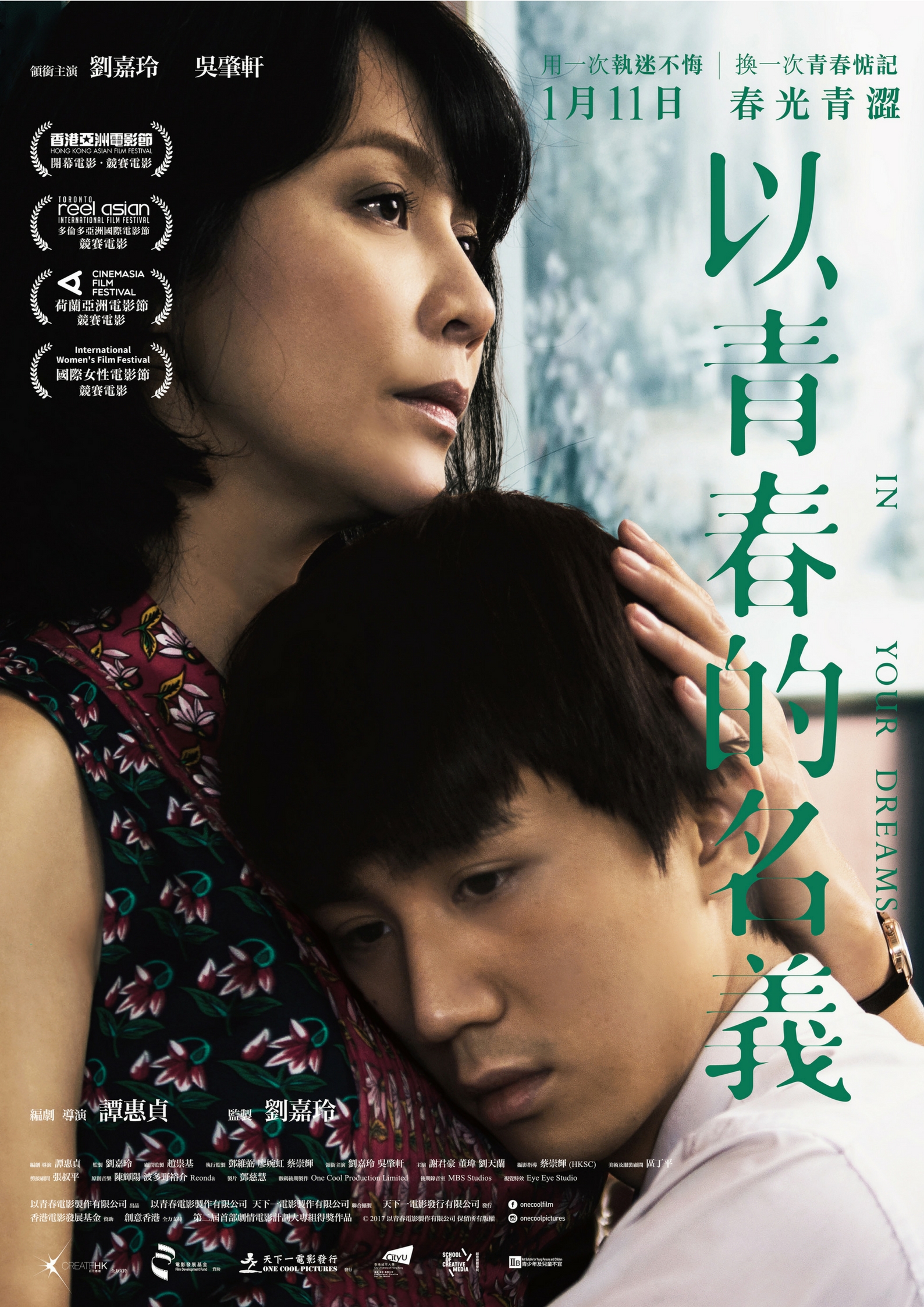 Why did you choose such a taboo topic for your first script?
One of the reasons is that when I was in secondary school a female friend of mine fell in love with her biology teacher, and that made a big impression on me. The parts relating to the oedipal complex is expanded from a short film I made whilst I was in university. It was a 5 minute film, about a boy that follows a woman on a bridge every month ont the 14th.
Your film contains two sorts of misfortune, both in very different social classes, what was the intent behind that.
I don't particularly enjoy films that focus on societal problems, but prefer more artistically inclined films, that's the style that I lean towards. In In Your Dreams with the two characters you can't really get away from the societal problems they face in their lives, but I wanted to make a film about 2 people that are caught in the same circumstances so that is why I made this film.
Where did the idea to use a water/fish motif throughout the film.
As the film says, a fish never sees its mother and they are conceived outside of the body. So the boy imagines himself to be a fish, as it were. So the question then becomes why does he keep seeing a whale, because a whale is actually a mammal… What I would like to say is that we can all be fishes and he should have courage, and he does and goes out to find his mother.
Towards the end of the film I felt a bit uncomfortable with how the male protagonists stalking his is slightly romanticised, perhaps you could elaborate a bit on this.
Because he has smelled her scent after they danced he is now unable leave it behind. He loves this women but suddenly she leaves him. He knows that no matter what he does, wheter he calls or leaves her messages, she never responds to him. When you think of someone all the time it natural that you want to go to this person. So of course he would go to her home to find her, but he knows that she won't respond to him. So to get back this sent, he has no choice but to break into her home and smell her clothes, blanket, pillow. But he doesn't consider hearting her or breaking up her family. Also what is important is that his intention is to get some maternal feeling back or to fill his longing without hurting her. And he is really just a young kid.
I found the ending of your film to be quite sad, when the very young protagonist says he will never fall in love, and essentially end up just like his father, why did you choose such a gloomy ending for your film?
Because youth is sad. But also in a way he recognises his fathers thinking that even though she is just in my dreams you can be satisfied.
Finally, how do you understand the notion of 'creativity'?
I think everybody has something which they are meant to do in life. Perhaps you would like to build a house, or you would like to live in a particular house, or you just simply want to build a house. This desire to want to design a house, build a house, or just live in it all are in a way creativity. To be creative to me is a way of showing care and concern for others, and when you care about people you have a certain feeling towards society and that's how you form your own definition of creativity.