November 30, 2017 / Jian Lin
Chinese Independent Filmmaking and Precarious Creative Labour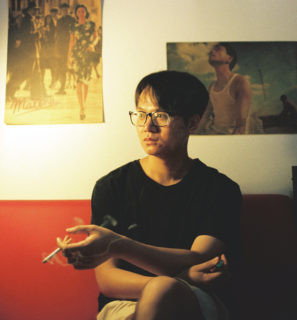 On the outskirts of southeast Beijing, just beyond the forth ring, a group of people in their early 20s, live together in a small village called south bridge (南桥). All of them have the hope to become part of a new generation of well known Chinese film auteurs like Jia Zhangke. Coming from Shanxi, Anhui and northeast China, they do not have wealthy families and their parents are mostly farmers or migrant workers. Around 2015, after graduated from college they gathered in Beijing and founded the film group – New Wave Experimental Cinema Group (新潮电影实验小组). The name was chosen, as one of the members explained to me, for their hope of making experimental and artistic films that are different from mainstream Chinese films. The group is comprised of 10 formal members, living together in shabby tiny apartments. The monthly rent is cheap, around 800 to 1500 RMB (€100-€200), at the expense for the poor construction and inconvenient location. Even so, for young independent filmmakers like the members of New Wave, it is an ideal place for its very low living cost and the dynamic community. The place is inhabited mostly by migrant workers from all over the nation, with cheap groceries, barbershops, and restaurants scattered on the street. Moreover, the experience of communal living and working offers them a way to combat the precarity they face.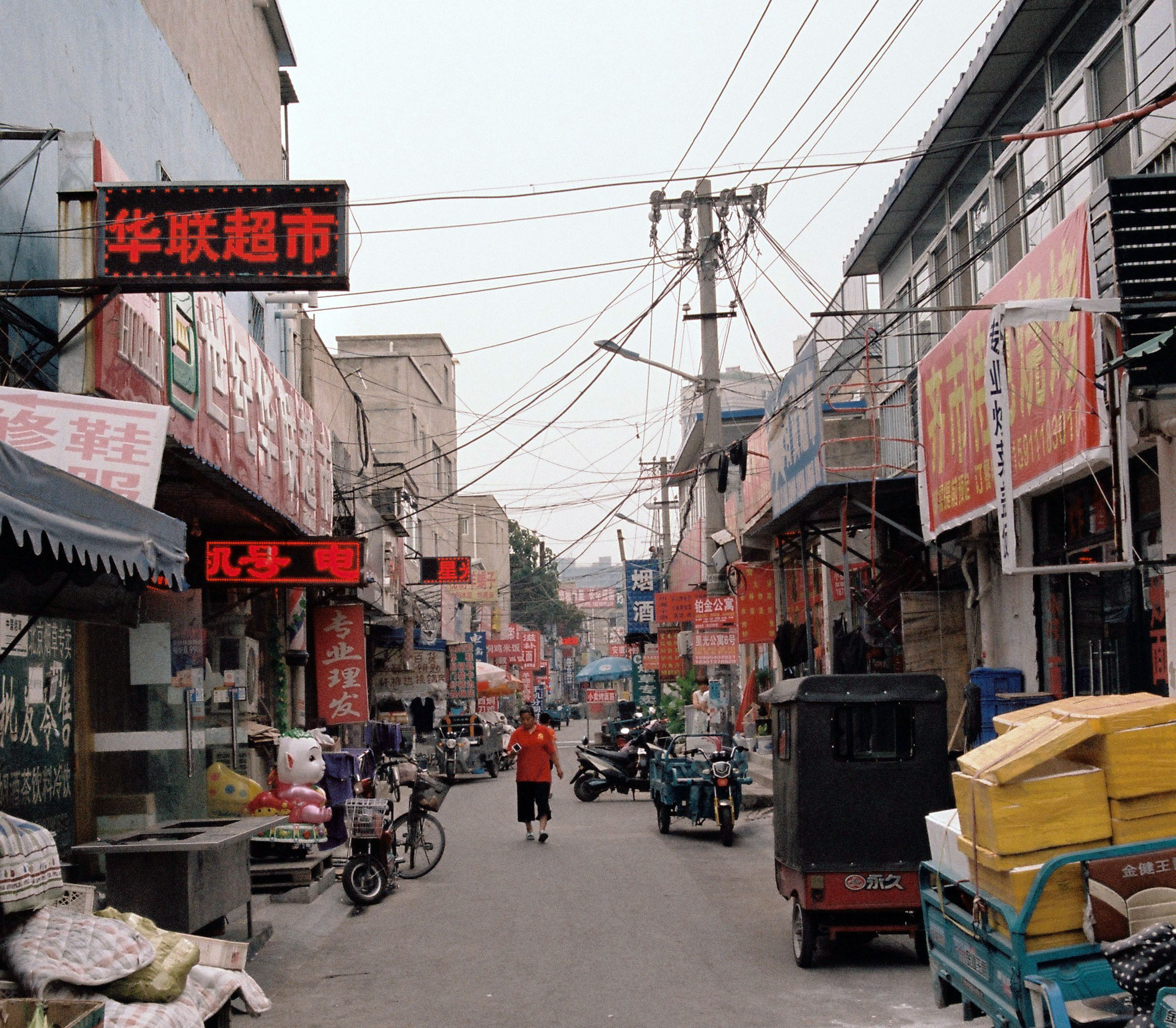 Most independent filmmakers who started working in the early 90s like Duan Jinchuan and Wu Wenguang, but also members of later 'generations' like Zhao Liang, have experience in working at state-owned television or film studios. The group members of New Wave on the other hand had little professional experience, formal education, or a relevant social network before they started making films. To alleviate financial pressures, the members developed their skills mostly through self-teaching, enabled by the Internet, and experimentation whilst keeping production costs low. Most members of the group have developed their own specific expertise. For example, Chang Biao is a photographer, Jian Haodong is an audio recorder, Mu Jing an art director and Wang Fa an executive director. This self-taught expertise currently allows them to make a living through working as crew members for other commercial production teams. Meanwhile, they can work together and help each other when someone is making his own project. For example, all the members volunteered in making both Jian Haodong's film Eyes Cheat (2016) and Chang Biao's Faded Time (2016).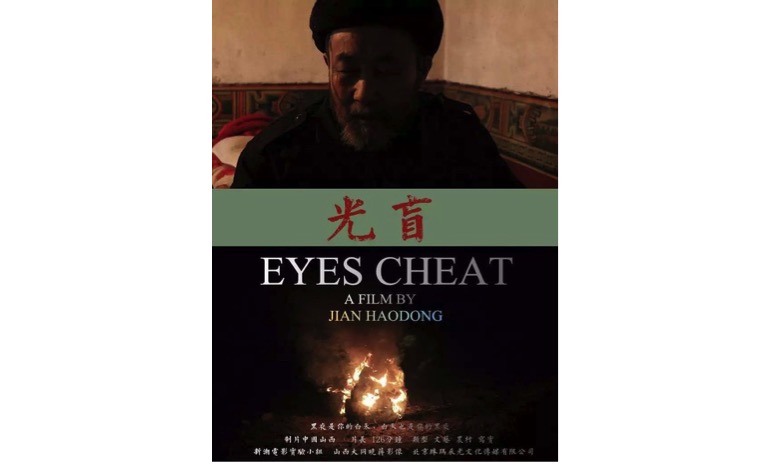 Besides financial precariousness, there is also a creative and affective precarity attached to independent filmmaking in contemporary Chinese. According to Chris Berry (2016:115), since the 1990s with the influence of marketisation and globalisation, Chinese independent filmmakers have been governed under a 'three-legged system', which is composed of 'the party-state apparatus, the domestic market economy, and overseas connections'. State censorship demands political conformity from Chinese filmmakers and bars overly critical or dissenting movies from Chinese cinemas, tv and the internet. Domestic capital and commercial corporations, often in complicity with the state (Zhang 2007:72), provide financial opportunities for Chinese filmmakers, only if their projects are considered commercially viable. Overseas film festivals, funds, and media, however, seem to encourage film workers who they consider critical or artistically and socially relevant, by offering opportunities of funding and screening.
This 'three-legged system' creates a demand for politically sensitive and artistically experimental films abroad but marginalises these films on the domestic film market. The recently enacted Promotion Law on film industry stipulates that any film must go throught the censorship process and licensed before participating in overseas film festivals and those violating the law would be fined and banned from filmmaking in China for a period of five years (NPC 2016). Although it is not yet clear whether this law will be enforced strictly, the space for Chinese dissident filmmakers is supposedly narrowing down. For example, most of Zhao Liang's works, including Petition (2009), Crime and Punishment (2007), Return to the Border (2005), are banned on the Chinese mainland. Despite his short ostensible cooperation with the government in 2009, which later was deemed 'co-optation' by some other Chinese independent filmmakers, his new documentary Behemoth (2015) has still been banned from screening in Chinese mainland.
On the other hand, however, the expanding film market also endows more opportunities for independent cinema that is less 'politicised' or 'critical realist'. These films, now under the banner of 'art film' (艺术电影), are reported to be gaining increasing audiences in Chinese cinemas and to are winning support from both capital and the state. These art films are to some extent depoliticised and focus on the personal through poetic visual symbols rather than clear storylines, in contrast to the art films produced by the fifth and sixth generation directors like Red Sorghum (Zhang Yimou, 1988), Pickpocket (Jia Zhangke, 1997), and Devils on the Doorstep (Jiang Wen, 2000), which focus on the grand topics such as the individual, China, and society in a specific socio-spatial context. Exemplified by two well-acclaimed art films Kaili Blues (Bi Gan, 2016) and Crosscurrent (Yang Chao, 2016), both winning awards from international film festivals and also licensed for public release in mainland China, these art films are mostly characterised by a loose storyline, a poetic cinematic language and relativly depoliticised context. These new art films intentionally dodge politically-sensitive issues. As Shan Zuolong, the producer of Kaili Blues, told me, "simply speaking, we are depoliticising. This should not be viewed as bowing to censorship, but is actually our intentional aesthetic choice". In terms of depoliticisation, it does not mean that filmmakers and their production now have completely nothing to do with politics, or that their cinematic aesthetics will have no political connotations at all. In a narrow sense, what these new art films are doing is trying to evade various pressing social issues in contemporary China, and looking for more abstract, aesthetic creativity, which will not directly challenge the existing political and social order.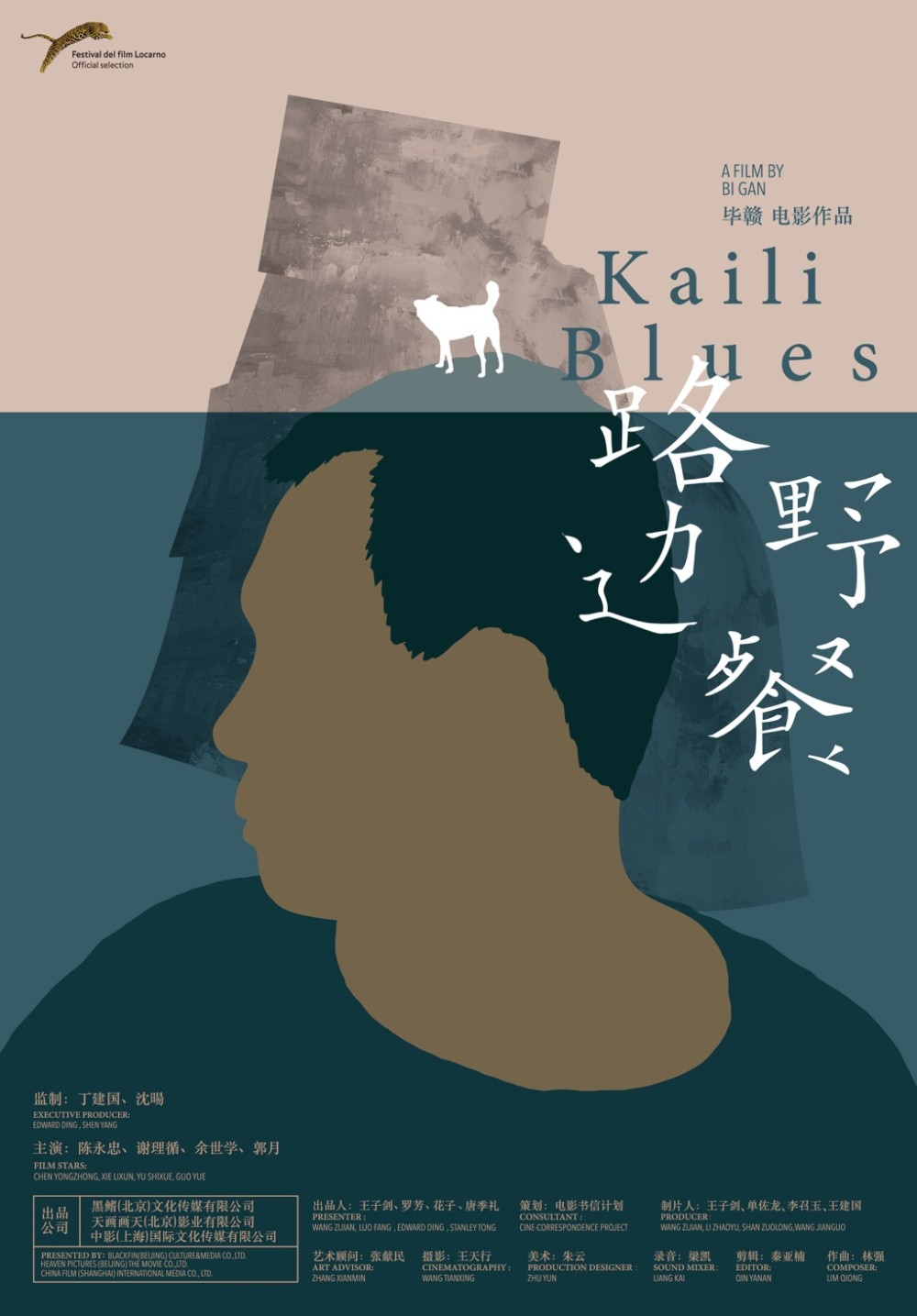 It seems that this approach of 'art for art's sake' could be a suitable way for Chinese independent filmmakers to align the interestets of the aforementioned three-legged system. The growing Chinese market and audience for art films has produced certain a space for these films. A less counter-political approach lowers the risk of censorship and the films cater to the ambitions of the Chinese state to be recognised globally as a creative country. At the same time, the exploration of cinematic language and film as 'pure art' opens up the possibility of success at overseas film festivals.
From my observations, an 'ideal' scenario for success is now envisioned by the starting independent filmmaker: She scrapes a low budget together to make a debut film, which should portend to her emerging film genius, and which should win her one or two awards from international film festivals. After establishing a good reputation, possibilities to find future funding emerge and she slowly realise her dream of being a global auteur. This track is exemplified by Bi Gan's experience, he first borrowed money from his teachers and friends for the production of a film. After winning the title of Best New Director at the Taiwai Golden Horse Film Festival in 2015, he quickly obtained fame as well as fortune. The film passed the censorship and got a public release on the Chinese mainland. Bi Gan was acclaimed by Chinese media and audience as an emerging Chinese film master (Shao, 2016). After witch, he and his producer Shan Zuolong founded Dangmai Film (荡麦影业), a film production company, raising 30 million RMB from the Chinese media corporation Huace Film (华策影业) in series A financing round.
But in practice, such a success is hard to imitate. According to Yang Cheng, an experienced art film producer in Beijing, the funding for Chinese art film is comprised of three sources: self/crowd-funding, domestic film companies, and overseas funding agencies. Apart from self-funding, all other sources are highly dependent on film workers' previous experience and social network. For young filmmakers like those of New Wave group, the opportunities are too demanding to seize. After all, not every debut film can win big prizes from international film festivals. At the same time, not every art film can achieve financial success in Chinese cinemas and thus attract financial investment from thirsty domestic capital. Given that China has not yet established professional art-film houses, the rate of art-film screenings in Chinese cinemas is relatively very low, in contrast to commercial blockbusters (iFeng 2017). For art films with big budgets, Crosscurrent (2016), for example, a box office of several million RMB does not even cover its production cost.
To seize the limited opportunities of future success, young independent filmmakers of New Wave also have to learn 'self-emotional management', to keep an optimistic and positive mentality in confronting the career uncertainties and precarious condition. They need first to persuade themselves that the current position is the most rational choice. As Jian Haodong says:
"These problems are real. But for me, I don't have any other choices now. I don't have a rich family. But I like cinema and I feel delighted with my work. Most importantly, after these several years of experience, I think I have the talent for being a film director. I'm learning very fast and I feel good at it. I don't know anything else that I can do."
New Wave members also share a sense of optimism toward their uncertain future. They like to talk about the success of other independent directors: "A got a new car" and "B bought an apartment". They never conceal their aspiration to fame and fortune. The thriving Chinese film industry seems to instil confidence into these young film workers: "The Chinese film market is so active and getting more open. Art film can enter the cinema and the audience is also promoting their aesthetic tastes. This is an opportunity. … We all have a strong mind. It just takes a little while to get through those highly depressive moments, which after all are very few as well".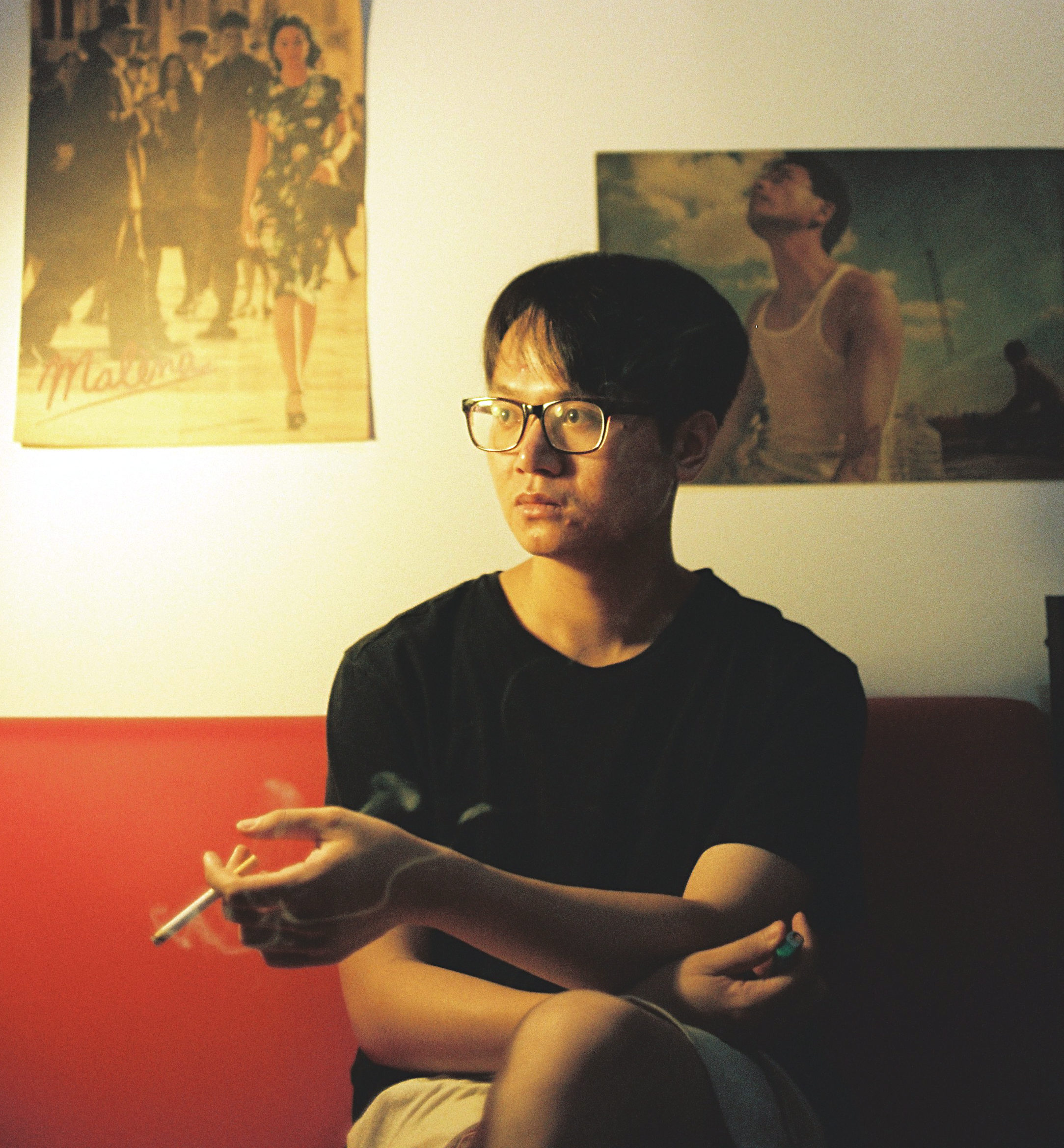 Chinese independent filmmakers are confronted with on the hand the scarce and competitive financial opportunities from overseas film festivals and the ostensible 'golden era' of Chinese film industry on the other. Such a system corroborates what Isabel Lorey suggests in her book The State of Insecurity (2015:63) that 'precarious living and working conditions are currently being normalised at a structural level and have thus become a fundamental governmental instrument of governing'. In an ontological sense, human beings are born with precariousness, following Judith Butler, for that the survival always depends on the 'social network of hands', and that one's life is always in relation to others (Butler, 2009:14). Such a shared precariousness, because of its call for care and protection, and because that 'all protection and all care maintain vulnerability' (Lorey 2015: 20), finally relates to the social and the political dimension of the precarious – "hierarchizing precarity" (ibid.: 21). This concept precarity thus refers to the socio-political classification and differentiation of bodies, deciding which to be protected and which should remain insecure. In the field of Chinese film production, to make governable those independent filmmakers, who used to be labelled 'underground', 'dissent' or 'rebellious', a crucial strategy of governance is thus to differentiate and classify those filmmakers. Those 'dissent' filmmakers are stigmatized as threatening the stability and the security of the nation, for their critical views toward the government and society. Their life should remain precarious and even 'unliveable'. For 'art-film' producers who are still tameable and thus accept the tactic of 'depoliticization', this vulnerable life could be protected by the limited opportunities created by the complicity between the state, the market, and to some extent overseas film festivals. But such protection is far from sufficient, in the sense that opportunities are limited and competitive. A contingency of precarity must remain, to make sure that 'degradation' into subversive dissent – 'insurrection' – will never happen. Managing this 'threshold of precarity', as Lorey argues (2015: 2), is 'what makes up the art of governing' in today's Chinese independent cinema.
Bibliography
Berry, Chris. "Independently Chinese: Duan Jinchuan, Jiang Yue, and Chinese Documentary." From underground to independent: Alternative film culture in contemporary China (2006): 109-22.
Butler, Judith. Frames of War: When is Life Grievable?. Verso Books, 2009.
iFeng. 中国艺术电影现状解读:再好的电影,也需要找到自己的观众. 2017. http://wemedia.ifeng.com/11231095/wemedia.shtml
Lorey, Isabell. State of Insecurity: Government of the Precarious. Verso Books, 2015.
National People Congress (NPC).中华人民共和国电影产业促进法. 2016. http://www.npc.gov.cn/npc/xinwen/2016-11/07/content_2001625.htm
Zhang, Yingjin. "Rebel without a Cause? China's New Urban Generation and Postsocialist Filmmaking." The urban generation.Chinese Cinema and Society at the Turn of the Twentyfirst Century (2007): 49-81.